Ayous wood frame from renewable forests (1.9cm width)
Printed on museum quality 189gm2 matte paper
Water-based inkjet printing technique
Acrylite front protector
Hanging hardware included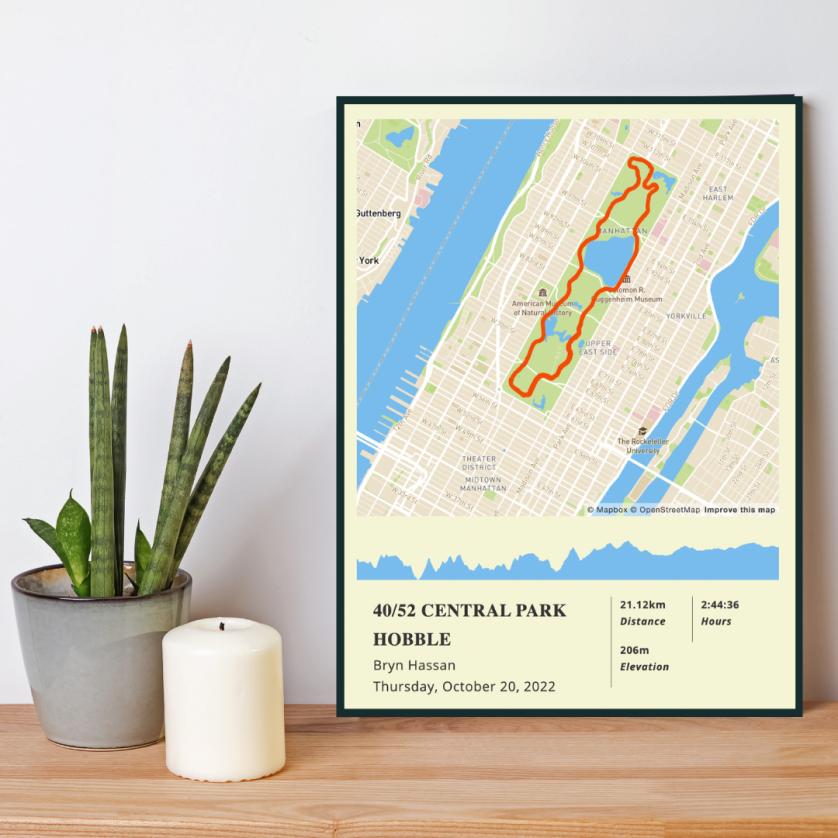 Bring your PB home!
Imagine holding in your hands a tangible symbol of your hard work and dedication. It's not just a keepsake; it's a conversation starter that will leave your friends and family in awe.
Every glance at your PB will transport you back to the adrenaline-pumping race day, letting you savour your success over and over again.
So don't let your Personal Best fade into memory; bring it home, display it proudly, and let it motivate you daily.
Remember race day forever, because you've earned it!
Fantastic Poster
What a fantastic poster! I'm thrilled with it. The customization is flawless, and it brings back so many great memories.
Race Essence
My custom running race poster is a true masterpiece! It captures the essence of my race, and the details are just perfect.
Adore My Poster
I absolutely adore my custom race poster. The attention to detail is remarkable, and it's a perfect memento of my race.
Treasured Poster
The poster is a real treasure! I'm so happy with how it turned out. It's a unique memento of my race, and the quality is exceptional.
Love My Poster
I can't express how much I love my custom poster. It's a beautiful representation of my race, and it's something I'll cherish forever.